Divine K-9 offers a variety of methods to help the human be a good leader instead of using intimidation techniques to gain a dominant status over the dog. We believe in creating a place of mutual respect, trust and appreciation between human and canine.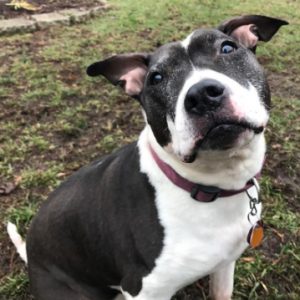 Divine K-9 relies on reward-based philosophy and techniques to build favorable behaviors in dogs. We offer group classes and private sessions to address basic manners, impulse control and obedience skills for your family companion.
Many behavioral issues develop as a result of a lack of boundaries and understanding. Divine K-9 uses principles of behavioral science based on learning theory to help modify behavioral problems, including aggression and fear. Let us design a training program to help you create an extremely safe and effective training environment for you and your pet.
Positive does not mean permissible and dogs learn manners while still having fun.
Call or e-mail us to schedule your appointment today!
(608) 618-1066 info@divinek-9.com